theDraftNight is now Draft Force! We look forward to seeing you in 2020
Development

Testing

Beta Launch June 2020

Public Launch July 2020
Digital Draft Board

See your picks on the big board! With an Apple TV or your web browser you can view your picks in real-time.
Multi-Device Support

Use your iPhone, iPad or web browser to draft your team. You can also switch devices if you need to be mobile.
Trade Picks
Trade up to get the player you need during the draft. With trading you can even trade draft picks.
Chat
With league chat and private chat you are able to negotiate the next deal without anyone in the league knowing.
Keeper Support
Before your draft starts, you can assign the previous years keepers and the rounds they are selected in.
Bold Player Views
Player views are designed to give you the most amount of information for each player to help you make your selection.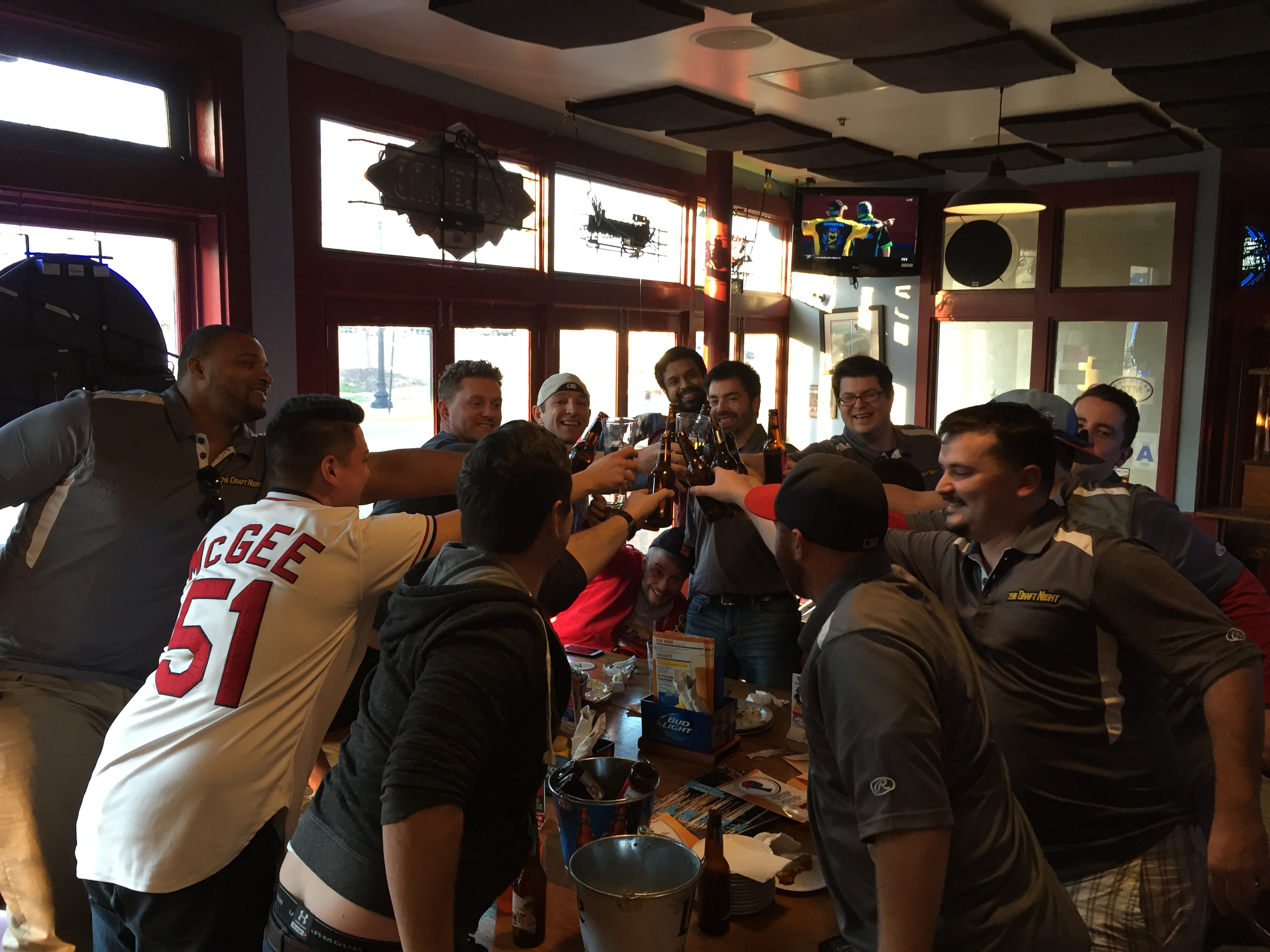 Started in 2012
Started with the goal of changing the way you draft your fantasy team.
Launched first version 2013
iPad only version of drafting software released in iTunes App Store
Partnered with
The Post Sports Bar & Grill in 2015
Teaming up with the best, and first, in the industry for fantasy sports bar
Acquired by The Post in 2018
After a partnership with the bar, we fully integrated in to their ecosystem as well as creating a fully customizable fantasy football drafting platform
Relaunching Summer of 2020
After a long run as theDraftNight, we are rebranding in to Draft Force as we start to build out an automated platform that is multi-sport encompassing.
Fantasy Football Drafting has never been easier!
Draft Force Fantasy Football Drafting app is full of great features to help make your fantasy draft nights a breeze. With a full array of tools at your fingertips Draft Boards are streamlined, intuitive, and gorgeous displayed up on your big screen.
In Your Hand
Right from the palm of your hand with our "handy" iPhone and iPad apps
On Your Computer
On your Desktop or Laptop with our convenient web app
On Your TV
Project it to your 60" flatscreen via the web or Apple TV app